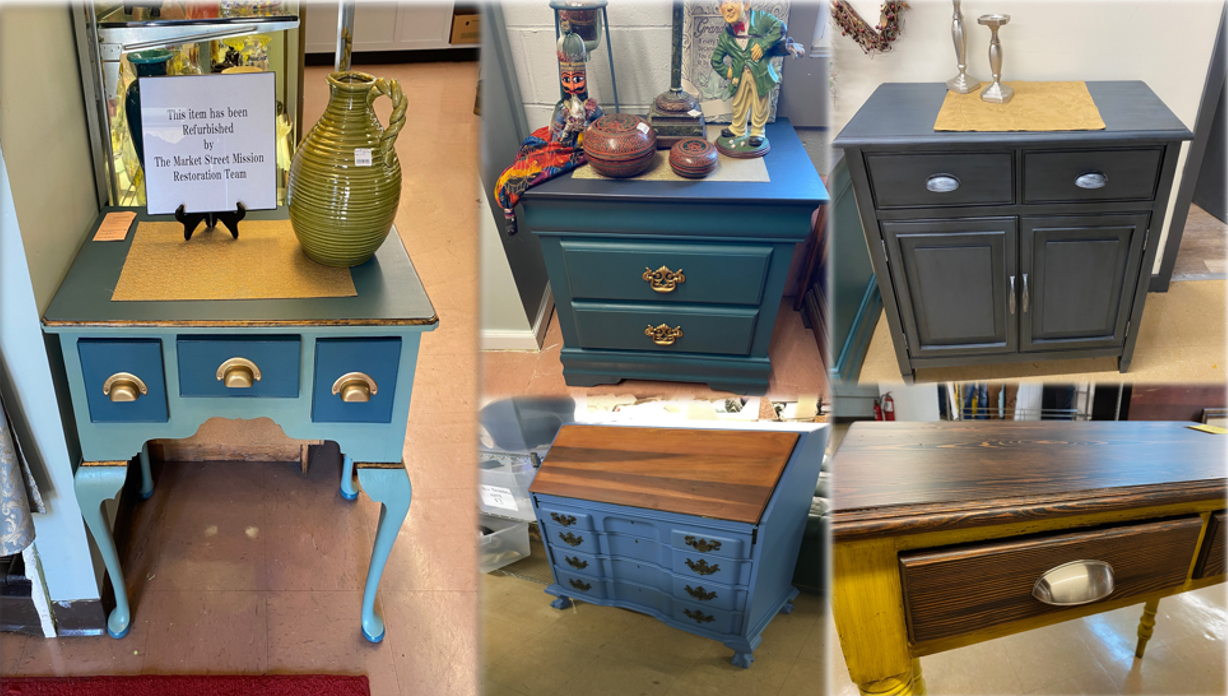 10 Mar

Finding Addiction Recovery In Service
  A Beacon of Hope for  Addiction Recovery in New Jersey
Since 1889, the Market Street Mission has been known as a place for Meals, Shelter and Hope, but there is another need that the Mission ministers to and that is addiction recovery.   Men from all over the Tri-State area come each year to the Market Street Mission with hopes of overcoming their struggles of addiction, and one important part of that recovery process is work therapy.
Some of the men in the recovery program have the opportunity to work at The Market Street Mission Thrift Store in various work therapy assignments. One of the areas of opportunity for these work assignments is the Mission's Maintenance Department which not only works on projects of the various building needs, but also now teaches men skills in furniture restoration at the Thrift Store.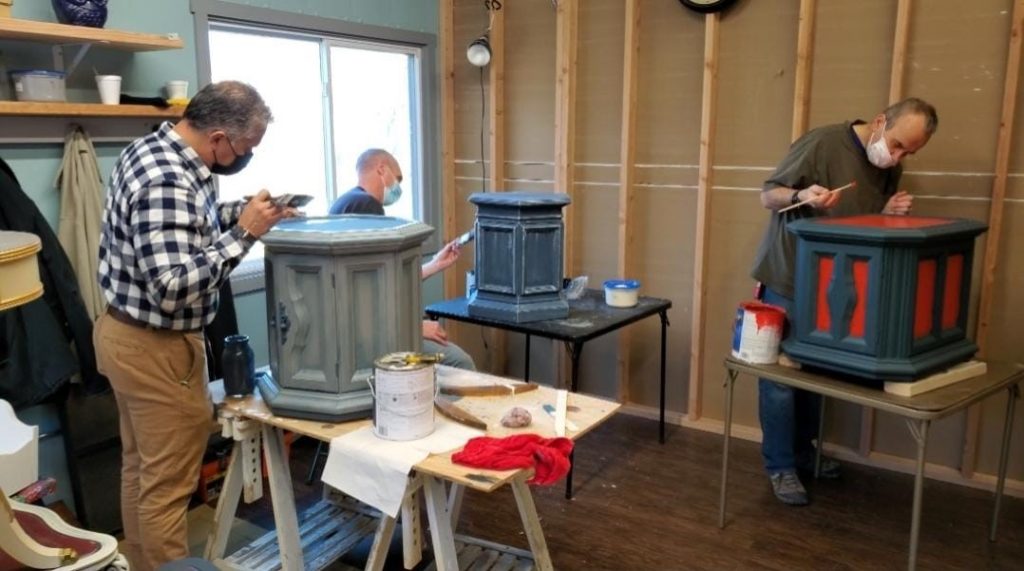 Antonio Monasterio, the Director of Maintenance for the MSM and a devote follower of Jesus Christ, recently has taken his God given skills in craftmanship and has begun teaching his team the art of furniture restoration.  This is just one example of how the Market Street Mission provides numerous work skill learning opportunities to the men in the recovery program.
The Thrift Store is Blessed with so many wonderful furniture donations that are already in wonderful condition. From time to time, Antonio will see a piece that stands out to him, and his team gives it a little attention to give it some new life.  These items are on display and for sale at the Thrift Store which in turn, not only becomes a beautiful piece in someone's home, but the proceeds go to support the program that the men are part of.  This is part of the magic of the Market Street Mission Thrift Store!  Community donors provide their quality furnishings that they are no longer in need of and men in the recovery program assist in the process of finding new homes for them. All the proceeds from this process go to fund the various outreach programs that the Market Street Mission provides to the community.  It is an endless cycle of giving, and love.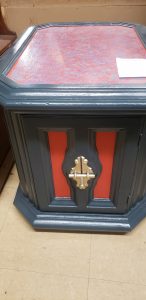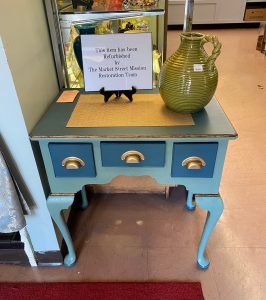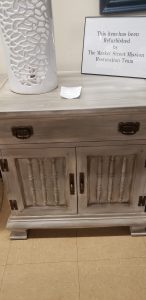 The next time you are looking for some furniture for your home or office, or if you are looking for a little something to brighten up your environment, check out The Market Street Mission Thrift Store at 25 George St in Morristown for some amazing finds and support an amazing cause.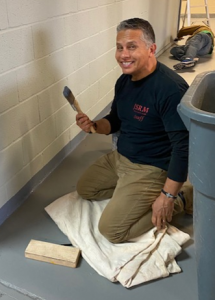 If you know of any men who are struggling with addiction and are in need of a long term recovery program.
Please call us at 973-538-0431 and speak with our staff about our addiction recovery program.