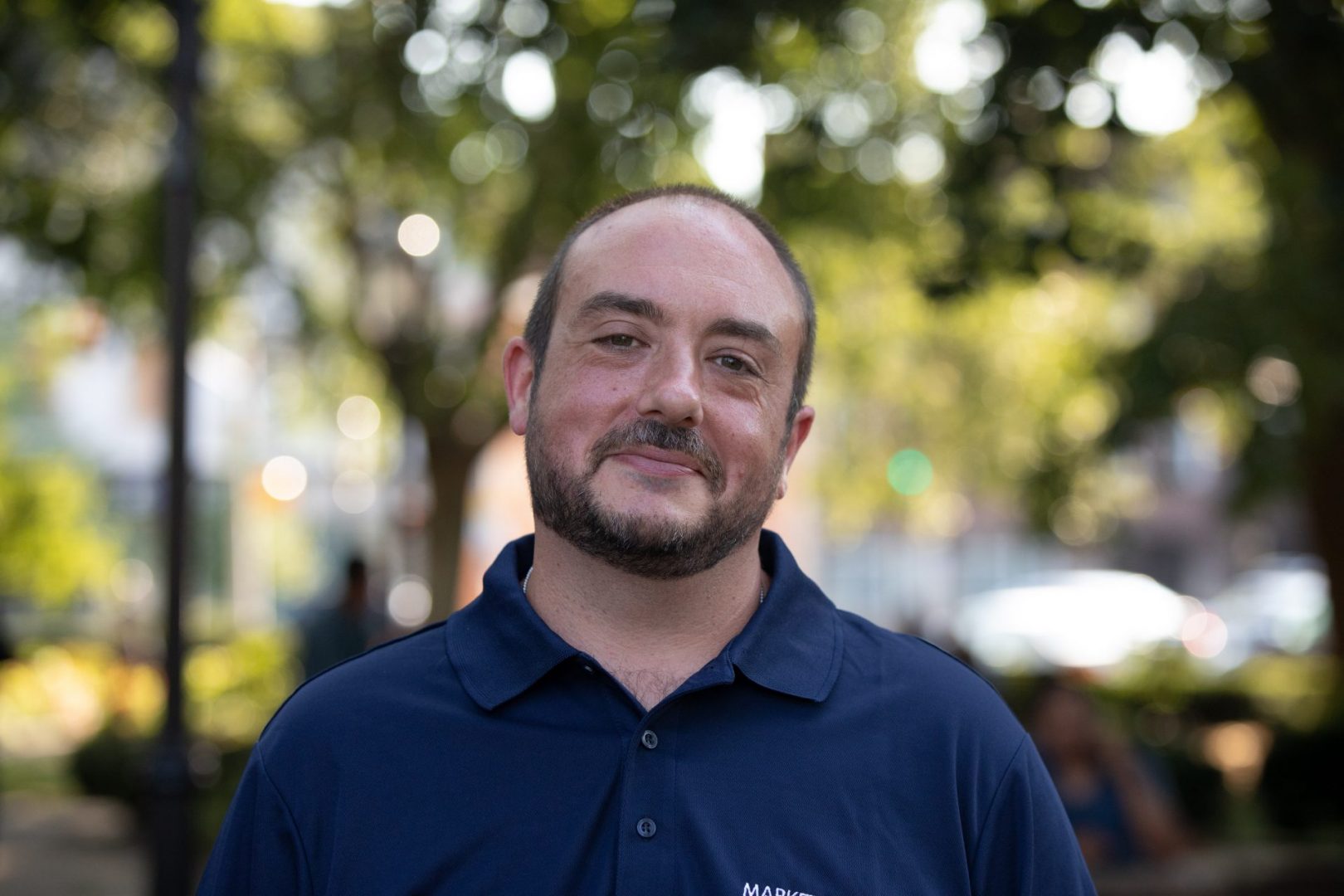 07 Nov

Thank you for bringing GREAT JOY to hurting people – You changed Ken's life!

The future can be a worrisome unknown, especially during the uncertain times we've been facing. But for Ken, it's a huge blessing to have a future to worry about. Because only two years ago, he didn't believe he had one.

For years, Ken struggled with addiction to prescription drugs. His addiction consumed his life and left him homeless, couch-surfing with friends who would let him stay.

But one day, his friend told him he couldn't stay with him anymore – rather than helping, he was enabling him. When Ken heard the word enabling, he realized he needed to change. That's when Ken came to the Market Street Mission and experienced the transformative love of God for the first time.

After learning and growing through Bible studies, counseling, and life-change classes, Ken graduated from our program in July 2019, and he has been serving with the Mission as an intern since then.

"Being an intern, you learn how to serve," he says. "You take what you've learned in the program and apply it to a leadership role. The way you carry yourself, the way you help out, the way you serve – that's a reflection of what God has done in our lives."

Since the start of his internship, Ken has served in a number of roles. Starting at our sister Mission at the Jersey Shore last summer, he worked most closely with the homeless population and overnight guests. Then in April – amidst the rise of the coronavirus – he moved up to Market Street to work as a House Manager in the program.

Not only was Ken navigating his first year as an intern, but he also had to adjust to the challenges of the pandemic. But that has not discouraged him from focusing on his faith and his role in ministry.

"I'm not panicking and being fearful of what's going on, and I can only attribute that to my faith," he says. Instead of turning to his old, destructive ways of handling difficulty, he now knows he can rely on the voice of God that says, "Give it to me, I'll take the burden. You just rest."

He has seen the men in the program devote themselves to their faith in this uncertain time as well.
"The guys formed their own Bible studies, they run their AA meetings, and they're not going to let something like a pandemic get in the way of their recovery and spirituality. That's a testament to what God is doing in these gentlemen's lives."
Because of your generosity and care, all who enter the Mission's doors – especially this holiday season – can receive the hope and renewal found only in God's love.
Ken is thankful for the opportunity to be part of this life-changing ministry as well. Every chance he gets, he uses his life experiences to uplift and encourage the other men in the program.
"It's not because of what I did – it's because of what God did for me and what He did through me. That's the most powerful testimony we have: what we were, and now what we are, and what we will continue to be."
To read the rest of this issue of Market Street Mission Messenger, click here.
Help other people like Ken…
Ken's story of hope and healing is inspiring. Our long-term recovery programs exist to help other men and women find healing. Will you provide this help to others?