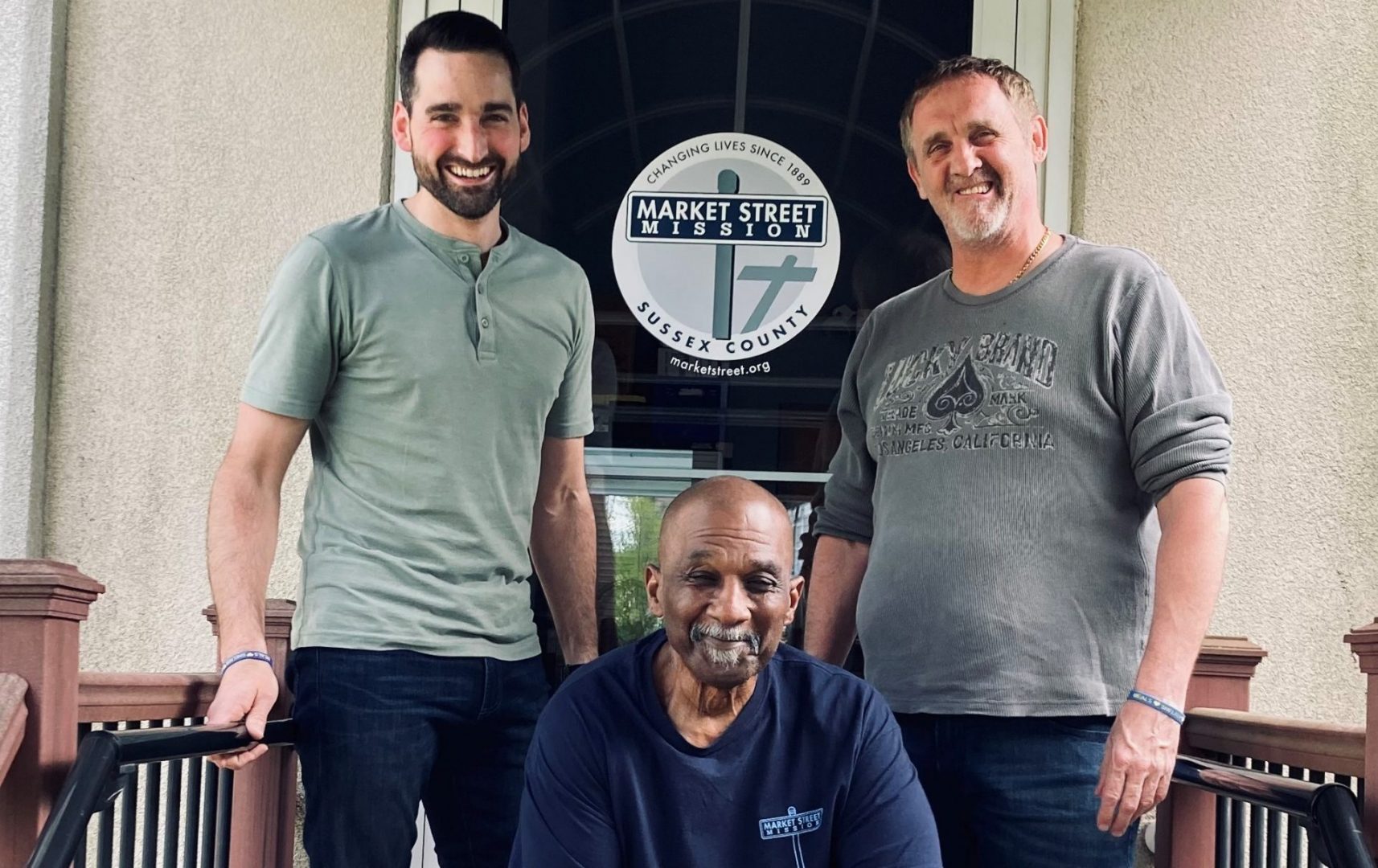 01 Mar

MSM – Sussex County Grant from Newton Medical Center

The Market Street Mission – Sussex County gratefully accepted a grant from Atlantic Health System and the Newton Medical Center Community Advisory Board. The Community Advisory Board provided the Mission with $5,000 to continue meeting the needs of men struggling with homelessness and substance misuse in Sussex County.

According to the organizations, Atlantic Health System and Newton Medical Center are "committed to building healthier communities, and that commitment extends beyond delivering excellent healthcare in our hospitals, medical practices and facilities, into our communities." In their most recent Community Needs Assessment, Newton Medical Center designated substance misuse as one of the health priorities in their service area, which Market Street Mission – Sussex County is working to address.

Market Street Mission – Sussex County is a 14-bed hospitality room in Newton, started in partnership with Christ Community Church to meet the needs of homeless men in the Sussex County community. This site in Newton is an outreach of our Morristown location, which has been helping to fight alcoholism, substance misuse, hunger and homelessness in New Jersey since 1889.

We opened our doors in Sussex County in June of 2021, after officials from the town of Newton expressed a need for services to care for men experiencing homelessness. To meet this need, we started a 14-bed hospitality room to serve as an emergency overnight shelter for men, which also includes a hot dinner, shower, breakfast, and access to pastoral counseling and group recovery meetings.

The Mission aims to meet people's immediate physical needs through safe overnight shelter while also offering opportunities for further care and healing to help guests rebuild their lives. One of our main goals is to help men in Sussex County who are struggling with substance misuse, which is an important issue in this community. As our staff members form relationships with overnight guests and learn about their individual needs, we are always looking to refer those who are struggling with addiction to the Mission's residential Life Change Program in Morristown. Through components like work therapy, individual and group counseling, NA/AA recovery meetings, chapel services and Bible studies, tutoring and career

preparation, and a phase of classroom instruction, the goal is for residents to develop skills to become responsible, productive members of the community. A handful of overnight guests in Sussex County have joined our recovery program so far, and they have made great progress in developing their potential and restoring their lives.

One of those men is JR. After struggling for years with alcoholism, JR came to stay as an overnight guest at our Sussex County hospitality room. Staff then directed him to the Mission's recovery program in Morristown, where he found the resources and support he needed to rebuild his life. Since graduating from the program, JR now serves in a leadership position as a program intern at the Mission. "It feels like home," JR said. "Between the AA/NA meetings, Bible studies, work assignments, learning center, and counseling sessions, being at the Mission has changed my whole outlook on life. If you are suffering from addiction to alcohol or drugs, I highly recommend this program."

The Market Street Mission – Sussex County is grateful for the partnership and support of Atlantic Health System and the Newton Medical Center Community Advisory Board in providing critical services to our neighbors in need, and for helping to make life-change possible. To learn more about our Sussex County Mission location, please visit www.marketstreet.org/Sussex.