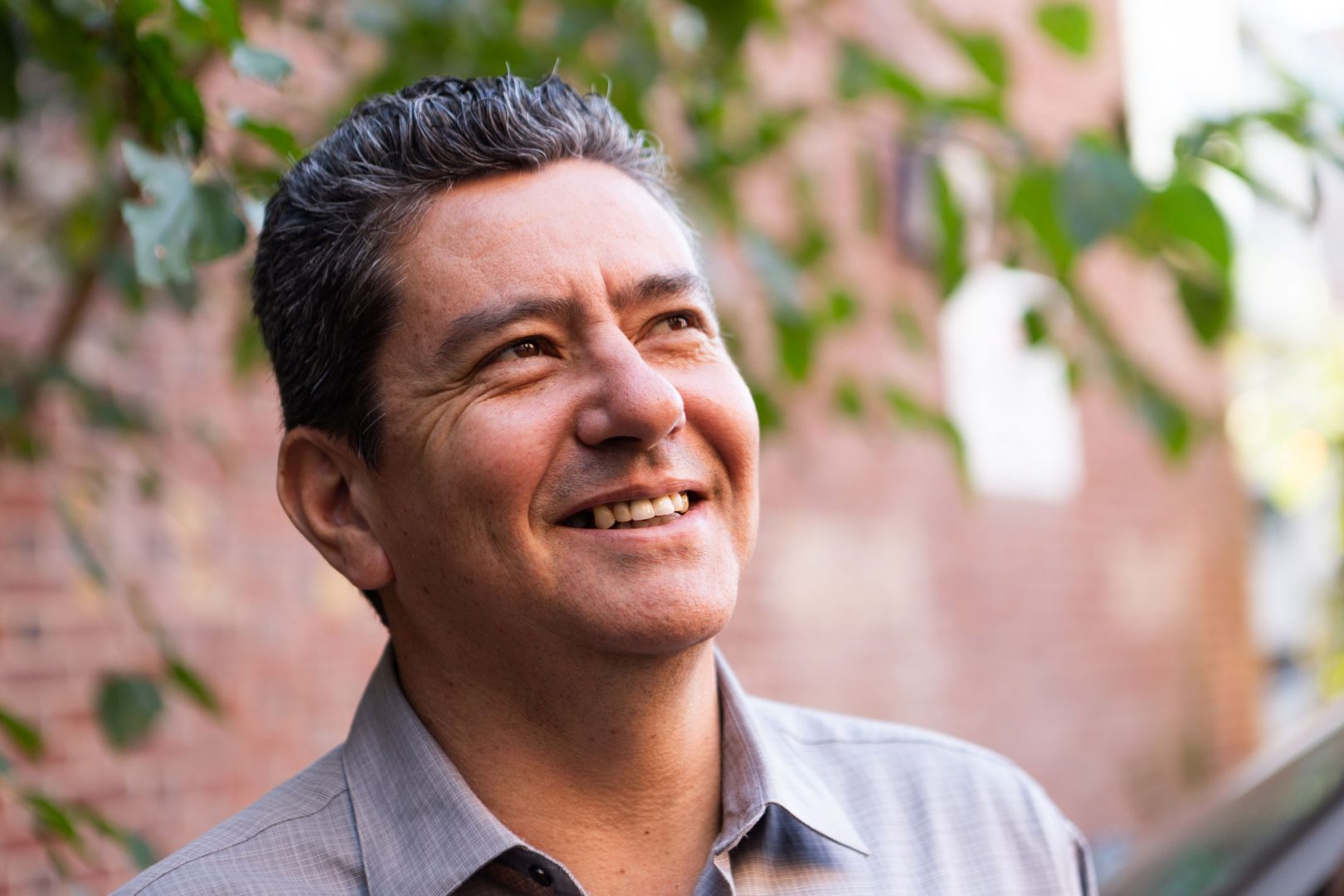 09 Sep

Ronaldo's heart is filled with gratitude for YOU.
"I was far away from God… on a path of self-destruction."
Alcohol was part of life in Brazil, where Ronaldo grew up, so he started drinking as a teenager.
"It was just going out with friends and to parties. But my father was an alcoholic and his father was an alcoholic, and I became one, too."
Ronaldo's drinking only grew worse when he was in his 20s and both his parents passed away. He spent many years as a self-described functioning alcoholic, running his businesses and caring for his own family while using alcohol to numb his depression and grief. But when his oldest brother passed away, Ronaldo started drinking even more to cope with the devastating loss.
The turning point came when Ronaldo was arrested for DUI three times in a row. A police officer friend urged him to come to the Mission. "I knew that God was the only one who could help me overcome this addiction."
The day he came to the Market Street Mission, everything changed for Ronaldo.
"It was strange to me to feel so much love and acceptance from the people here," he says, smiling. "I even remember wondering what was wrong with these people."
Ronaldo found hope and healing through counseling and group therapy. He loves learning about the Lord through Bible study and attends one every day so he can read the Bible as much as possible.
"I had a spiritual awakening, and I feel closer and closer to God. I can read the Bible and understand now. I'm even considering becoming a pastor."
Ronaldo's wife and teenage son have been supportive of his time at the Mission and the progress he's made. "They're proud of me for making the decision to get help. I'm becoming a better husband and father through the transformation God has done in my life."
This Thanksgiving season – and all through the year – your kind generosity fills hearts with hope and gratitude… and transforms lives through God's love.
"It's really great to be here. I tell the group we're making history because we're going to come out of here as transformed men."
To read the rest of this issue of Market Street Mission Messenger, click here.
Help other people like Ronaldo…
Ronaldo's story of hope and healing is inspiring. Our long-term recovery programs exist to help other men and women find healing. Will you provide this help to others?