06 Mar

Life Change Program Graduation Ceremony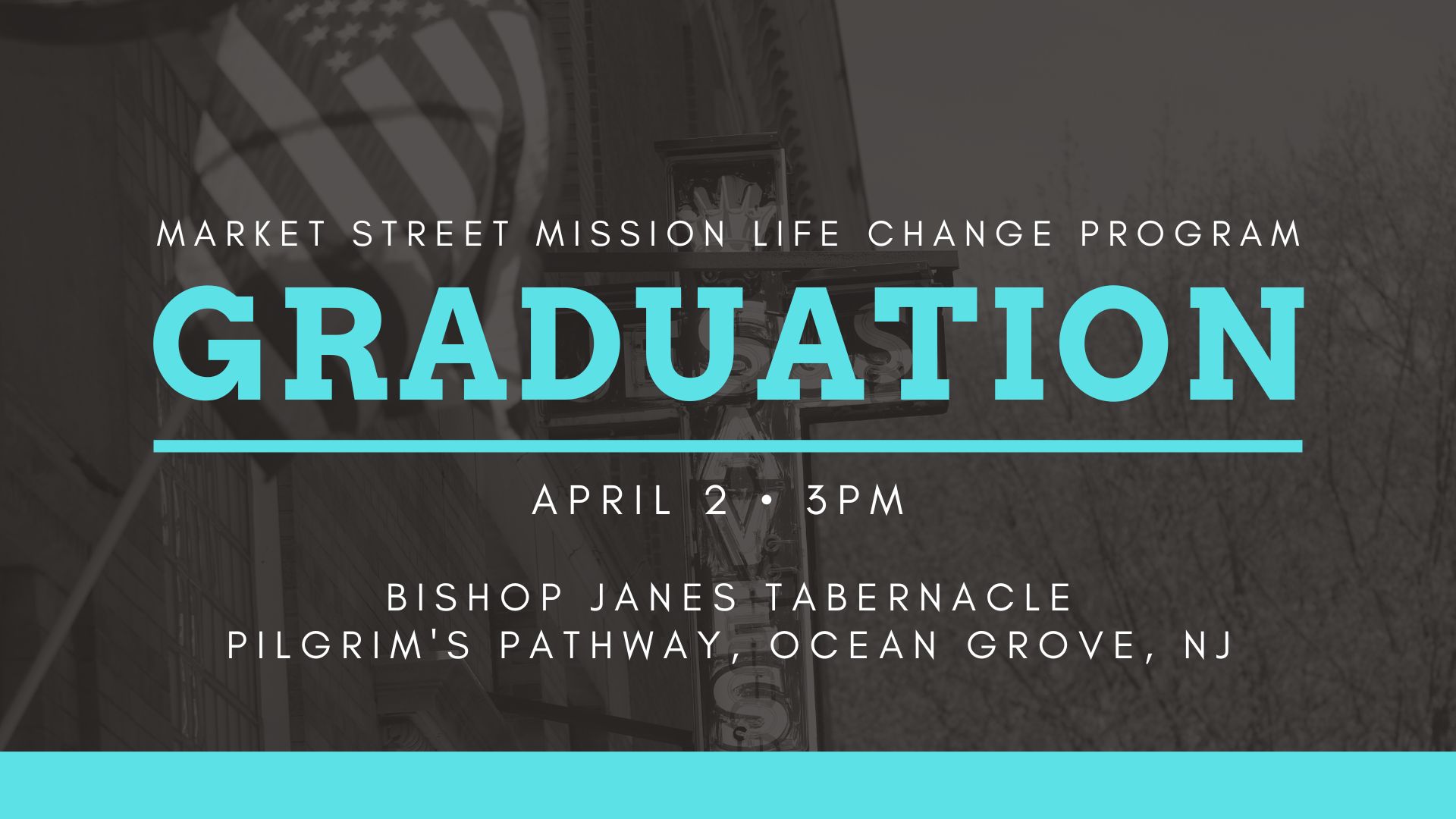 Join us in celebrating the 14 men who will be graduating from our addiction recovery Life Change Program! The ceremony will be held on Sunday, April 2nd at 3pm at the Bishop Janes Tabernacle in Ocean Grove. We are excited to host this graduation by the shore, to be closer to our Jersey Shore Rescue Mission location!
At the ceremony, we will hear a short testimony from each of our graduates, engage in worship music led by a local church, hear a message from a local pastor, and enjoy a time of refreshments and fellowship to follow – all while encouraging our graduates as they complete this great achievement!
If you can't join us in person, check our Facebook page for a video of the ceremony to be posted in the week after the event.