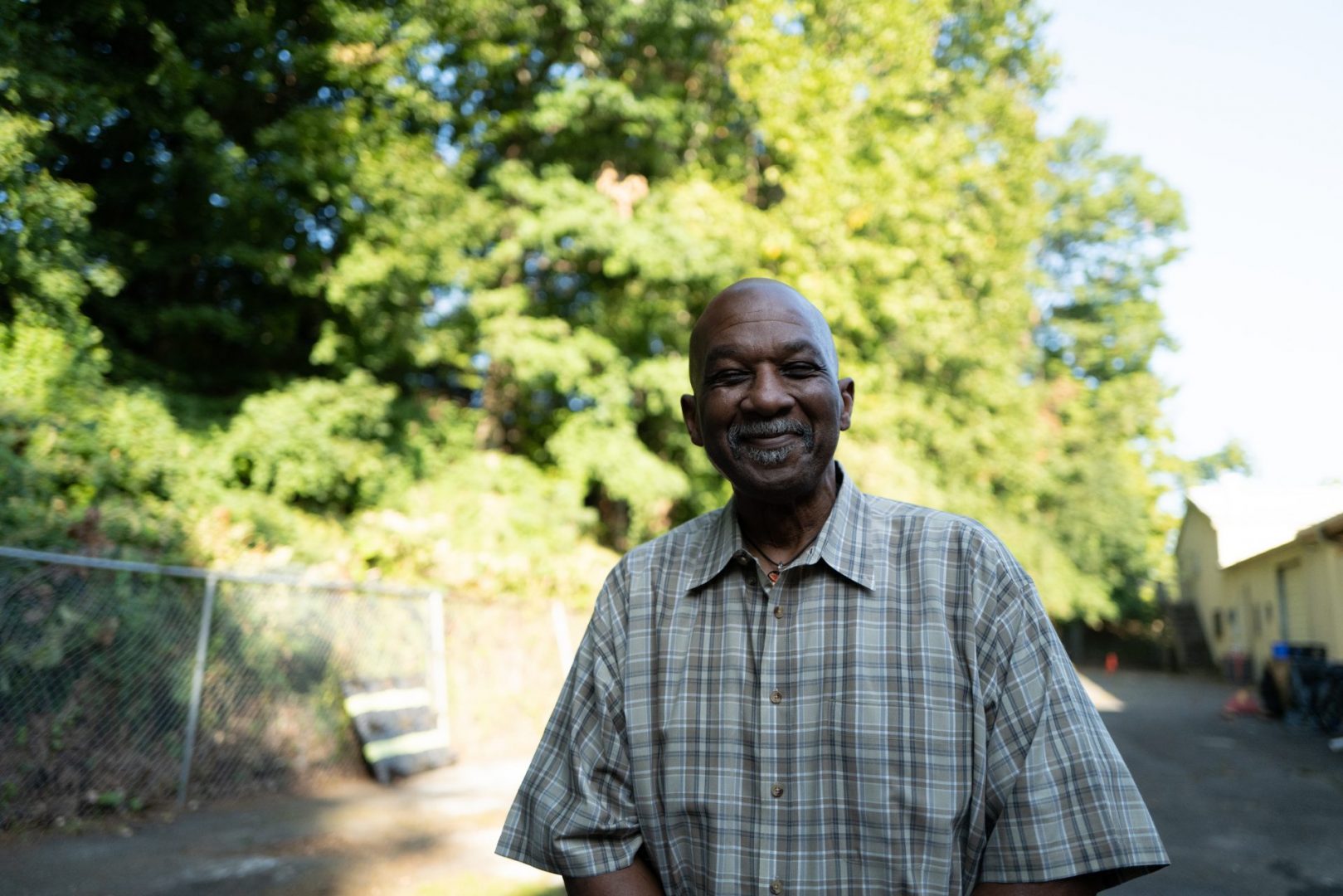 24 Feb

Jon is Celebrating hope.
"If you're looking for answers, you can find God here."
Jon was proud of the 12 1/2 years of sobriety he had achieved. But then he grew complacent, stopped focusing on his recovery and relapsed.
"I was hanging around with the wrong people and began drinking again. That started leading me back to a very, very dark spot."
The turning point came when he drank so much that he blacked out, not even remembering that he was verbally abusive to a family member. That event scared Jon and convinced him he had a problem.
"At first I didn't believe them, but once it set in I knew I needed to get help. I was starting to slip down into a dark hole again, where I might not recover."
The day he walked into Market Street Mission, everything changed for Jon.
"I knew the core of the Mission was about Christ and I had to be here," he says, smiling. "I started on my new journey in recovery."
"I asked God to help me… He reached down and pulled me out of the hole I was in and got me to the Mission. God shines on this Mission, He really does."
In his time at the Mission, Jon has been growing closer to God and restoring his faith.
"We have chapel every morning and worship. I've been reading more in the Word. Praying more. Learning to trust in God and He will bring you through it."
Today, Jon serves at the Mission as an intern, helping others while he's seeking his counseling certification. He's also repairing the relationships with his three grown children, which brings him great joy.
"God brought me back full circle to the Mission to accomplish what was supposed to have been done earlier, but I got in my own way. He brought me here to finish the work I need to do, which is to be a counselor for the men."
Thanks to the blessing of your support, Jon is celebrating Easter as a new creation in Christ. "Christ gave up Himself so we can give ourselves to Him. Then we can give that love away to other people to share."
To read the rest of this issue of Market Street Mission Messenger, click here.
Help other people like Jon…
Jon's story of hope and healing is inspiring. Our long-term recovery programs exist to help other men and women find healing. Will you provide this help to others?