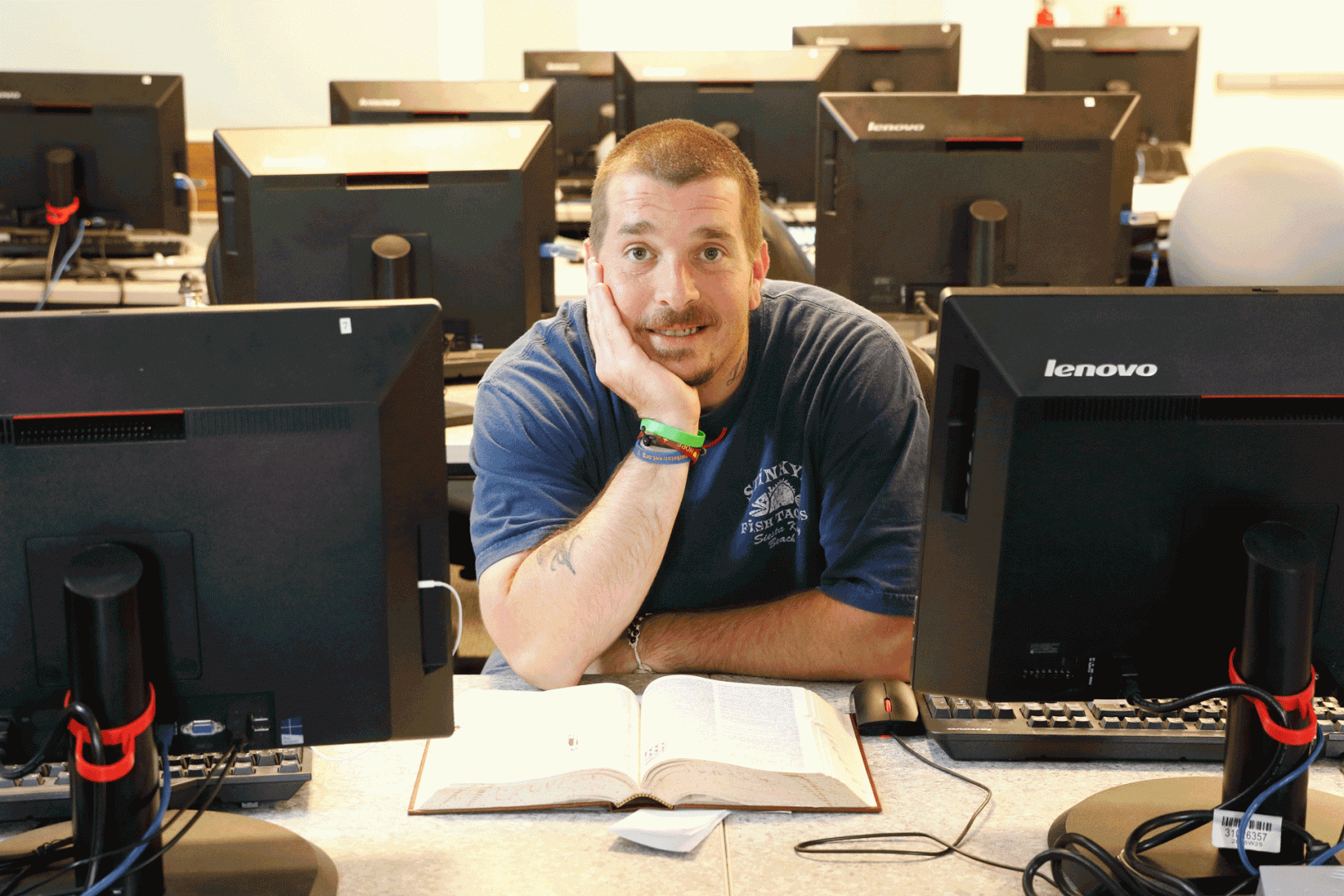 22 Sep

Christopher Wants to Thank You
"I see God's work everywhere."
Christopher can trace his troubles all the way back to childhood.
"I had some pretty rough experiences growing up, and knew from a very young age what it was to be absolutely terrified and completely powerless. I became closed off and fearful, and never learned how to deal with things."
He discovered alcohol in his teens, and drinking became a way to escape his troubles. But of course, alcohol only led to more troubles with daily living.
"I tried to fill what I now know is a God-shaped hole with all kinds of earthly things that always left cracks or seams."
After burning bridges with family members and having nowhere else to go, he heard about our ministry. Christopher came to the Market Street Mission, and God completely transformed his life.
"I wasn't sure what I was going to find, but it's been an incredible experience. I was able to be vulnerable, open and honest with myself for the first time."
Christopher entered our Life Change long-term rehabilitation program, and came face-to-face with God for the first time.
"The Mission has given me not only counseling, but love and acceptance for who I am, which I'd never experienced before. Today, I have an active relationship with God. I pray and meditate, and seek His will instead of my own."
"The Mission helped me find a relationship with God, which is the most important factor in my life today."
Christopher has graduated from the program, reconciled with his two daughters and works as an intern at the Mission. He is filled with joy and hope for the future.
"I feel strongly called to ministry, but don't have a clear picture of what it's going to look like. For now, I'm going to serve the Mission and, hopefully, be a blessing to others."
Because of your generosity, Christopher's heart has been filled with thanksgiving… and God's love. "I see God's work everywhere. I think God lays the road before us, and it's our job to lace up our boots and walk it."
Help other people like Christopher…
Christopher's story of hope and healing is inspiring. Our long-term recovery programs exist to help other men and women find healing. Will you provide this help to others?