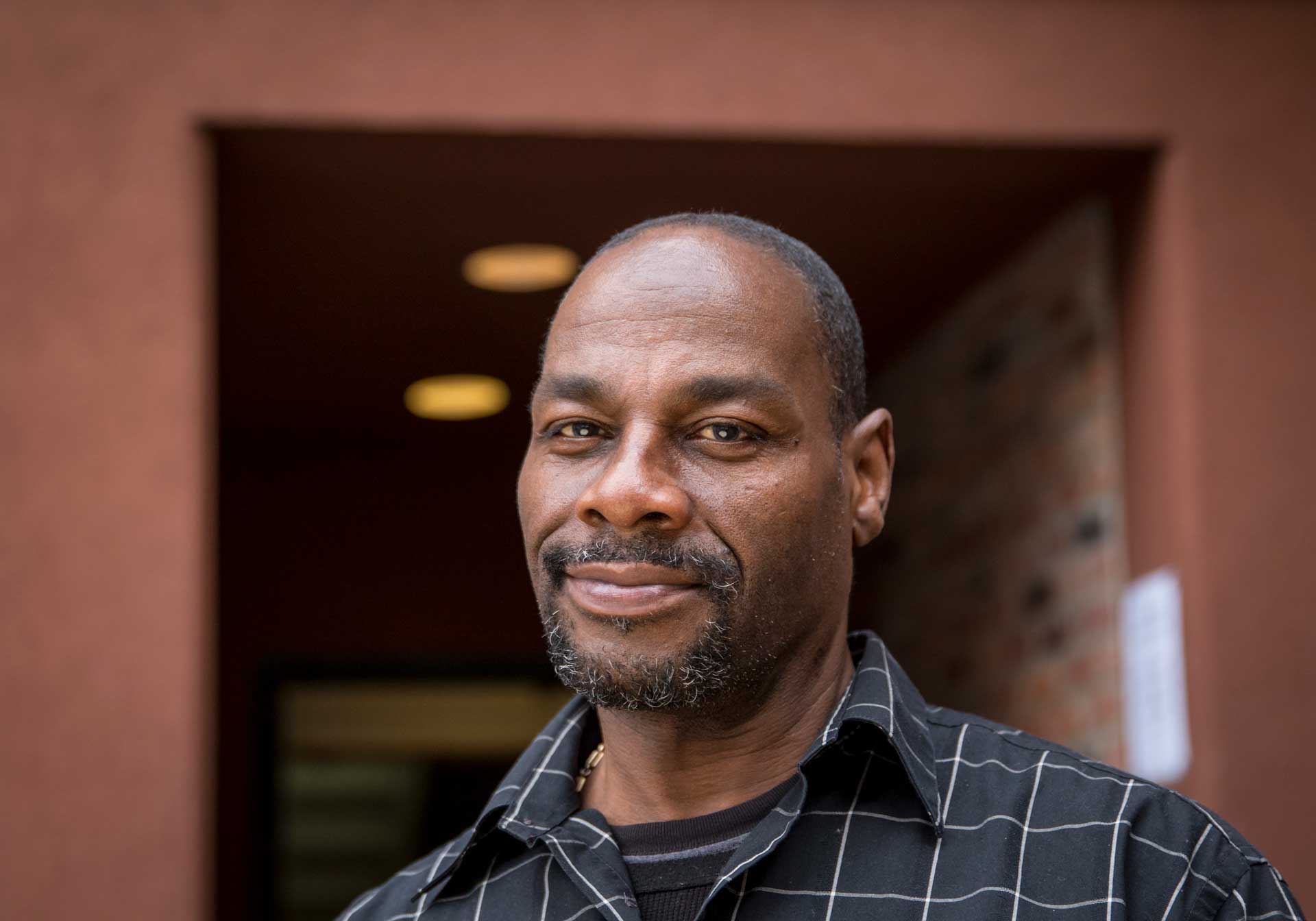 11 Nov

Because of you… "My story has a new beginning!"
"I strayed away when I became a teenager," Anthony says.
Anthony was raised in a Christian home, with loving parents, but he made the choice to hang out with the wrong crowd in his neighborhood. He started drinking at age 15, turned to drugs in his 30s, and then addiction took over his life. "It was terrible… it drove me away from my children."
The turning point came when Anthony was on the verge of becoming homeless. "That was a wake-up call for me because I've never experienced homelessness before. I was about to lose everything, and that brought me to the Mission." Here, through your gifts, he was blessed with the essentials of safe shelter… nutritious meals… and everything he needed to feel comfortable and at home.
"I was really broken… hoping to find God because I grew up following Him and knew that He would accept me back. I feel like He brought me back to the Promised Land."
"Coming to the Mission changed my life in a great way," Anthony shares. "It saved my life and brought me back to God."
For the first time in years, Anthony celebrated the miracle of Christmas clean and sober – filled with God's peace and joy.
Anthony attends classes and Bible study in our long-term Life Change Program while he is working in our warehouse and restoring relationships with his children. "The Mission has done a great job teaching me how to be a man and take care of myself and family. Now the relationship with my family is so strong, and I thank God for it."
This Christmas, because of your compassion and God's love, Anthony's story has a new beginning. Through the gift of Christ's birth, his future is filled with joy and hope for the future. "Before I came to the Mission I was worthless. Now I'm a priceless child of God."
To read the rest of this issue of Market Street Mission Messenger, click here.
Help other people like Anthony…
Anthony's story of hope and healing is inspiring. Our long-term recovery programs exist to help other men and women find healing. Will you provide this help to others?