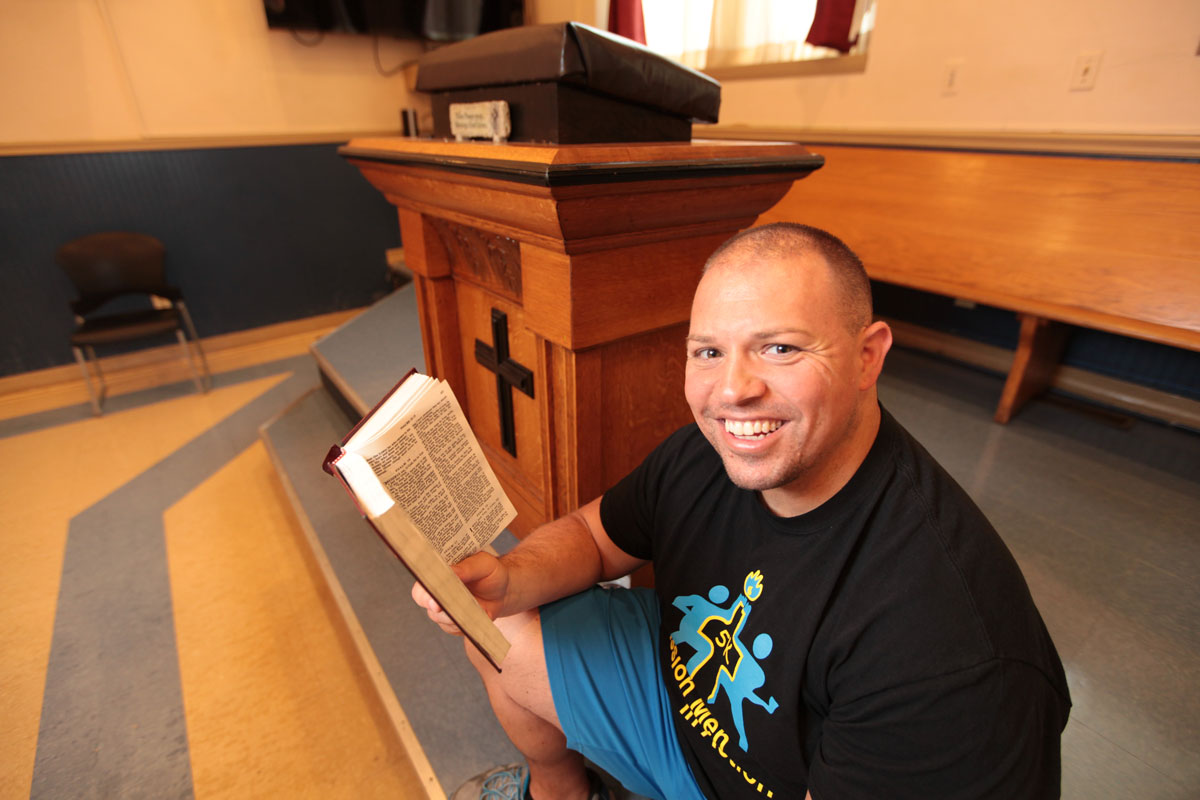 09 May

My dream as a child of God is to help others as God sees fit

Some days it's hard for Richard to believe he actually achieved his childhood dream of becoming a professional wrestler.

When he graduated from high school, Richard went to work with World Wrestling Entertainment (WWE). But when a bad car accident ended his career, Richard turned to pain pills to cope with his feelings of depression and loss. He says, "I decided to numb the worries and anxieties and emotional pain. But within a year or two, I was unable to function in society as a normal human being."

Alone and broken, Richard cried out to God even though he wasn't sure he believed. He said, "God, if you're real, please help me." His prayer was answered in an unexpected way. Two months later he was sent to jail, where he overcame his addiction and developed a relationship with Christ.

"I remember thanking the Lord saying, 'You are real. You love me and I love You and thank You for answering my prayer. You have broken my chains of addiction.'"

When Richard got out of jail, he was homeless and turned to the Mission for help so he could remain sober and rebuild his life with God as the foundation. In our care, he has been baptized and graduated from our year-long Life Change Program – during which he attended Bible study, work therapy, counseling and Christ-centered classes.

Richard has seen firsthand how the Mission provides all the resources and support needed to create a God-centered life, and he is committed to helping others in need find healing.

Today, Richard works at a local auto parts store and remains faithful to Christ and grateful to the Mission. He is also thankful for the kindness of friends like you who provided a caring place where he could grow in God's Word and start a new life. Thank you for your continued generosity.

To read the rest of this issue of Market Street Mission Messenger, click here.
HELP OTHER PEOPLE LIKE RICHARD…
Richard's story of hope and healing is inspiring. Our long-term recovery programs exist to help other men and women find healing. Will you provide this help to others?