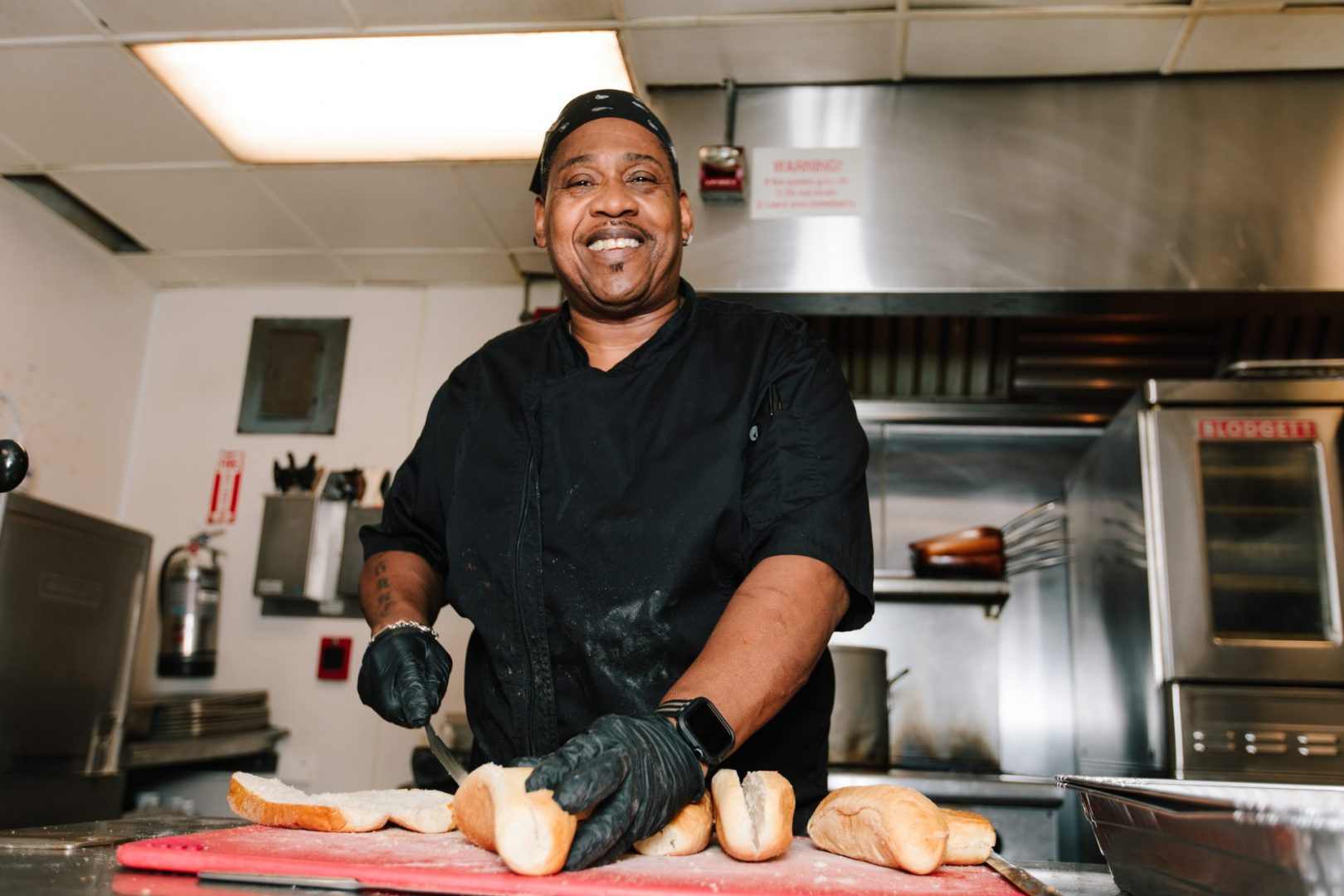 31 Jan

Market Street Mission and Jersey Shore Rescue Mission Serve 127,000 Meals in 2022

In 2022, the Market Street Mission in Morristown, along with our Jersey Shore Rescue Mission location in Asbury Park and our Market Street Mission – Sussex County location in Newton, provided another year of care to the community through meals, overnight shelter, and addiction recovery services. Across our three locations, we served 127,013 meals and provided 41,982 nights of safe shelter to our community guests and recovery program residents. We also had 42 men graduate from our addiction recovery Life Change Program last year.

The Mission works to meet people's immediate needs today and long-term needs for a stable, hope-filled future. In the face of higher costs due to inflation over the past year, we are able to offer our neighbors a free meal, box of groceries, or voucher for clothing or necessary furniture to help make ends meet. We are also here to provide resources and care for men struggling with addiction, a problem that continues to take a heavy toll on our country. Our addiction recovery Life Change Program is structured to offer our residents mental, physical, emotional, and spiritual healing as they work to rebuild their lives and rejoin their families and communities.

Michael, one of our program graduates from 2022, said this of his experience at the Mission: "I hated everything, hated my own life, and I knew if I didn't change something, I'd probably be dead. Coming to the Mission has helped me to find God again and better my life. It's helped me to gain back love for people and the desire to help others. Those are beautiful things to gain. Now I have an urge to live. There are things I need to do to serve God and serve other people, and I want to share my story and show people that there is always hope. The Mission changes lives and helps you see the good in yourself, and other addicts as well. We're not hopeless – we can be redeemed."

As a private nonprofit organization, the Mission relies on the charitable support of compassionate donors to fund our work and be able to offer our services free of charge to our neighbors in need. We are deeply grateful for the generosity of our community and all the ways people supported us throughout 2022 – through financial and in-kind donations, volunteer opportunities to run our events and serve our guests, and prayer over our ministry.

As we begin 2023, we look forward to another year of serving our community in northern and central New Jersey with the goal of helping people change their lives for the better.

"I know everyone in the New Year makes resolutions trying to better themselves, and here at the Mission we just started a new Life Change Program Class. The men are going to take classes like Chemical Dependency and Relapse Prevention, Anger Management, Fatherhood and Manhood, Christian Doctrine, Christian Finance, and Career Skills. We are very excited to start the New Year off right and to help these men lead sober and Christian lives. We thank everyone for their donations and look forward to bringing more updates in this coming year," said Patrick Tansey, Clinical and Outreach Director at the Market Street Mission and Jersey Shore Rescue Mission.

If you or anyone you know needs help, please reach out to the Market Street Mission (9 Market Street, Morristown, NJ) at 973-538-0431 or www.marketstreet.org; the Jersey Shore Rescue Mission (701 Memorial Drive, Asbury Park, NJ) at 732-988-0242 or www.jsrescue.org; or the Market Street Mission – Sussex County (274 Spring Street, Newton, NJ) at 973-538-5854 or www.marketstreet.org/sussex. Our programs are completely free, and we are here to help.

The Market Street Mission and Jersey Shore Rescue Mission are an experienced organization with a proven method of helping to fight alcoholism, substance abuse, hunger, and homelessness in northern and central New Jersey.