05 Mar

Market Street Mission Thrift Store: Helping The People of Ukraine
Sending Love To The People of Ukraine
The Market Street Mission Thrift Store is sending support to the people of Ukraine during this tragic time.  Men from the Market Street Mission's Addiction Recovery Program and store staff, gathered clothing and shoes for men, women and children who are in desperate need at this time.   We were contacted by a local Mendham resident who has affiliation with the Mendham Borough School District looking for support of needed items that will be shipped to the war torn country.  "This is what the Lord calls us to do," says MSM Thrift Store Director, Gordon Dahl.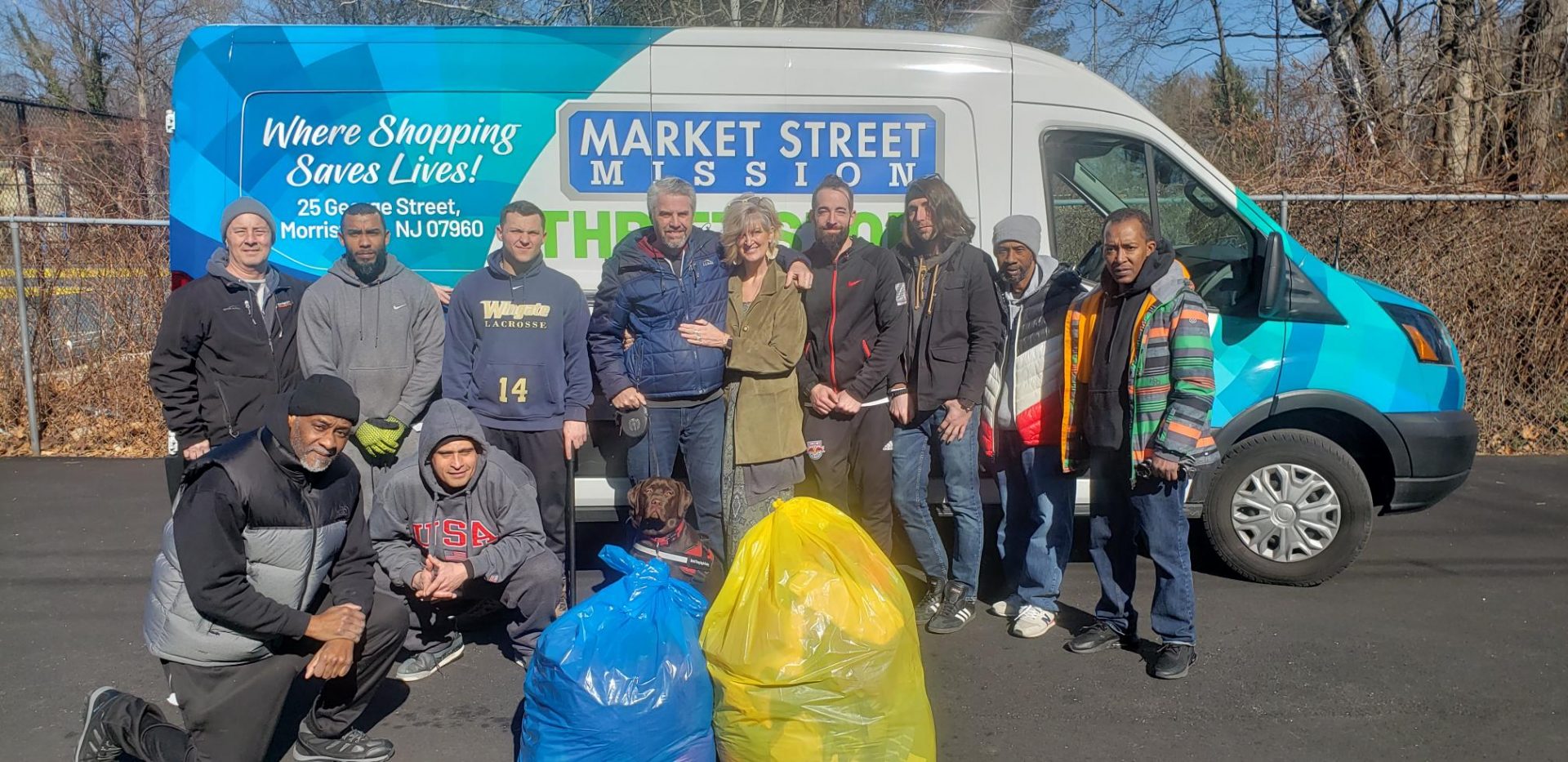 The Market Street Mission Thrift Store is deeply rooted in supporting the community with their needs and we were more than happy to spread our love and support to other regions of the world.  Through the generous donations of the community we are able to help so many in need.   Not only are we able to provide much needed items to those in need within our community, but all proceeds go to support the Market Street Mission to provide meals, shelter and hope, which also includes our Long Term Addiction Recovery Program.   Men in our recovery program spend part of their day working in the Thrift Store helping in our daily operations.  Through our program of recovery, men are able to perform various beneficial work therapy assignments and develop valuable work ethics along with job skills which will help them obtain meaningful work after the program and live sober fruitful lives.
We are so proud to be able to support such a worthy cause and extend our helping hands to the world community!
Thank you to the good people of our community for the many years of support which allows us to do our work.