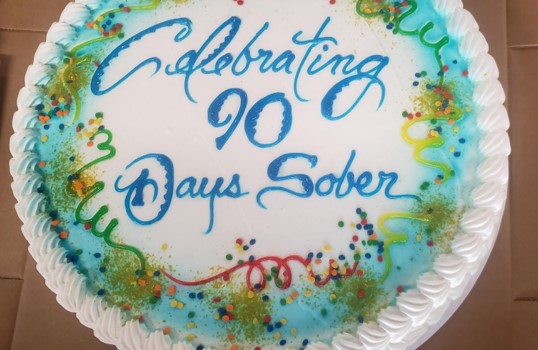 05 Jun

Celebrating Recovery

The Market Street Mission Thrift Store always has a lot to celebrate throughout the year.  Men in the Market Street Mission Addiction Recovery Program spend their days working in our store in various work assignments and we are blessed to have them part of our team and to be a part of their addiction recovery process.  Throughout the year, as a team and community, we take time to celebrate their sober time and the tremendous progress that they have made while in the program.  We have men who celebrate days, months, years and even decades of sobriety with us! We couldn't be more excited for them and the new lives they are living.

The Market Street Mission has been known for decades for providing, meals, shelter and the basic needs of the community.  One of our largest ministries at the Market Street Mission is our Long Term Addiction Recovery Program where men from all over the North East come seeking help with their addiction struggles to find salvation from addiction and learn of the love that the Lord that provides to us all.

When you shop at the Market Street Mission Thrift Store, not only are you finding amazing deals on clothing, household goods, and home furnishings, but you are helping to fund our various programs throughout the State providing Hope to so many in need.  Each day, donations from the community pour into our store and we are able to provide great values to those in need and programs that are in such desperate need as well.  It is a place of love and people helping people.  We are so blessed to be tasked with this amazing opportunity to be servants in this entire process.

Our program teaches men the joys of sober living and living fruitful lives in our society and you are all part of that process by giving, volunteering and shopping at our store.  So as we celebrate the achievements of these men, know that you, the community, help to make this all a possibility.
Thank you for being part of this amazing journey with us!
God Bless You ALL!!!