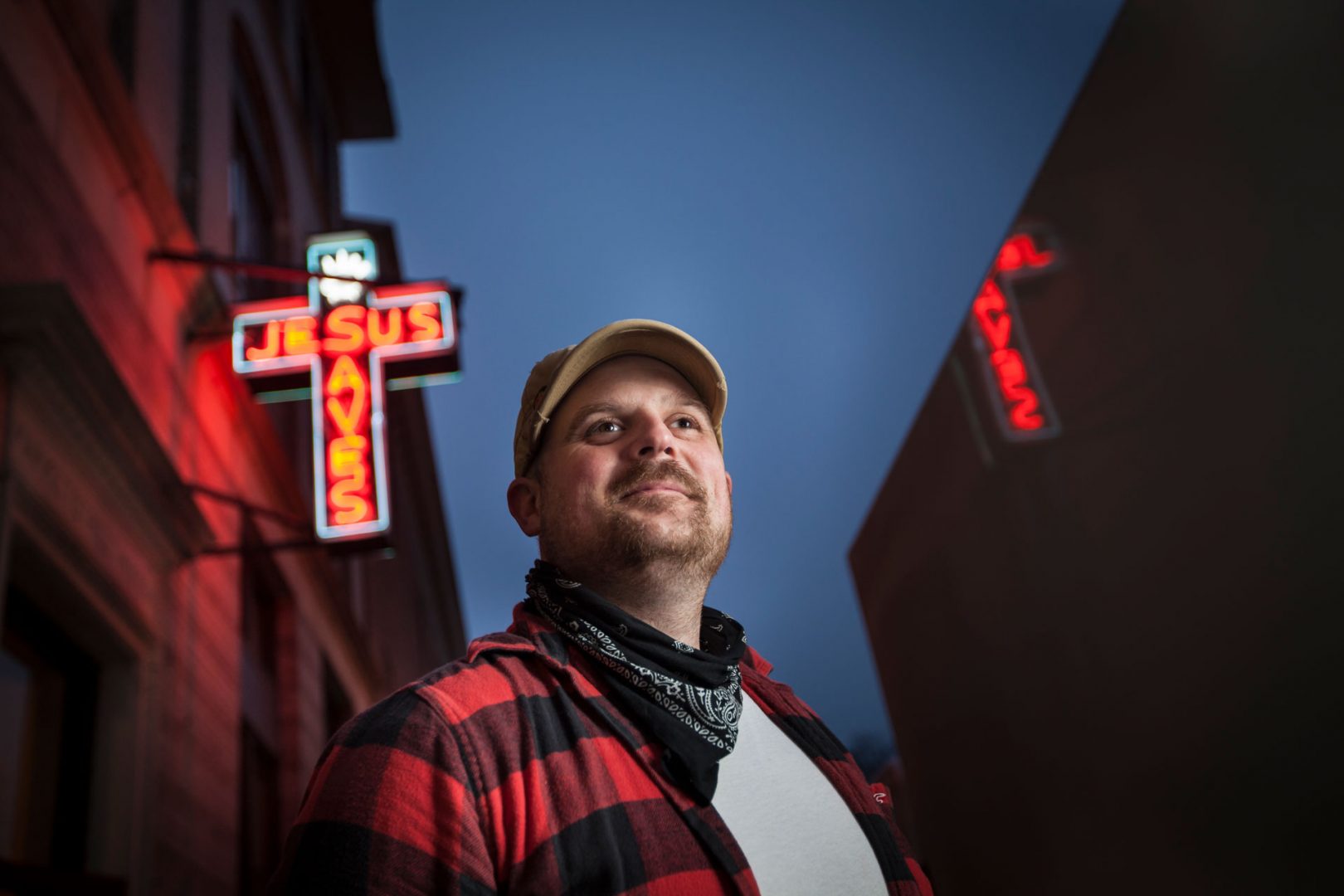 11 Jul

From Grief and Guilt to the Power of God's Love
"This time, it's either life or death."
By the time he was 25, Joseph had lost the most important men in his life – his father, his uncle and his best friend. He was devastated to learn two of their deaths were drug-related and wondered if he somehow could have prevented them.
Overcome with grief, he blamed himself. To cope with his guilt – or maybe to punish himself – he began using drugs too. Soon his destructive behavior impacted his job… his relationships… and his self-esteem.
"My life was going in a downward spiral," he says. "I really didn't have a reason to be doing what I was doing, but I just couldn't stop."
Recognizing the dangerous path her son was on, his mother encouraged him to come to the Mission. But he left our care, and his bad habit took control once again. After nearly dying from an overdose, he knew ending his addiction could mean the difference between life and death. So he returned to the Mission with new motivation.
"I put all my trust in God's will," he says, realizing his survival depends on a power stronger than his own.
Through God's love and the guidance of our Life Change Program, Joseph is healing emotionally and understanding he's not responsible for the deaths of his loved ones. And he's gaining the knowledge, faith and skills to lead a productive Christian life.
"I make my own decisions, but I do it through God, and He shows me how to be better."
Today he looks forward to getting married, starting a family, building a career, staying active in his church and continuing his walk with the Lord.
And he's grateful to friends like you for your continuing support of the Mission: "If a man really wants to change his life, the Mission gives him the tools to do it. They're giving me confidence that I'm worth something – and everything good I didn't think I would deserve."
To read the rest of this issue of Market Street Mission Messenger, click here.
Help other people like Joseph…
Joseph's story of hope and healing is inspiring. Our long-term recovery programs exist to help other men and women find healing. Will you provide this help to others?