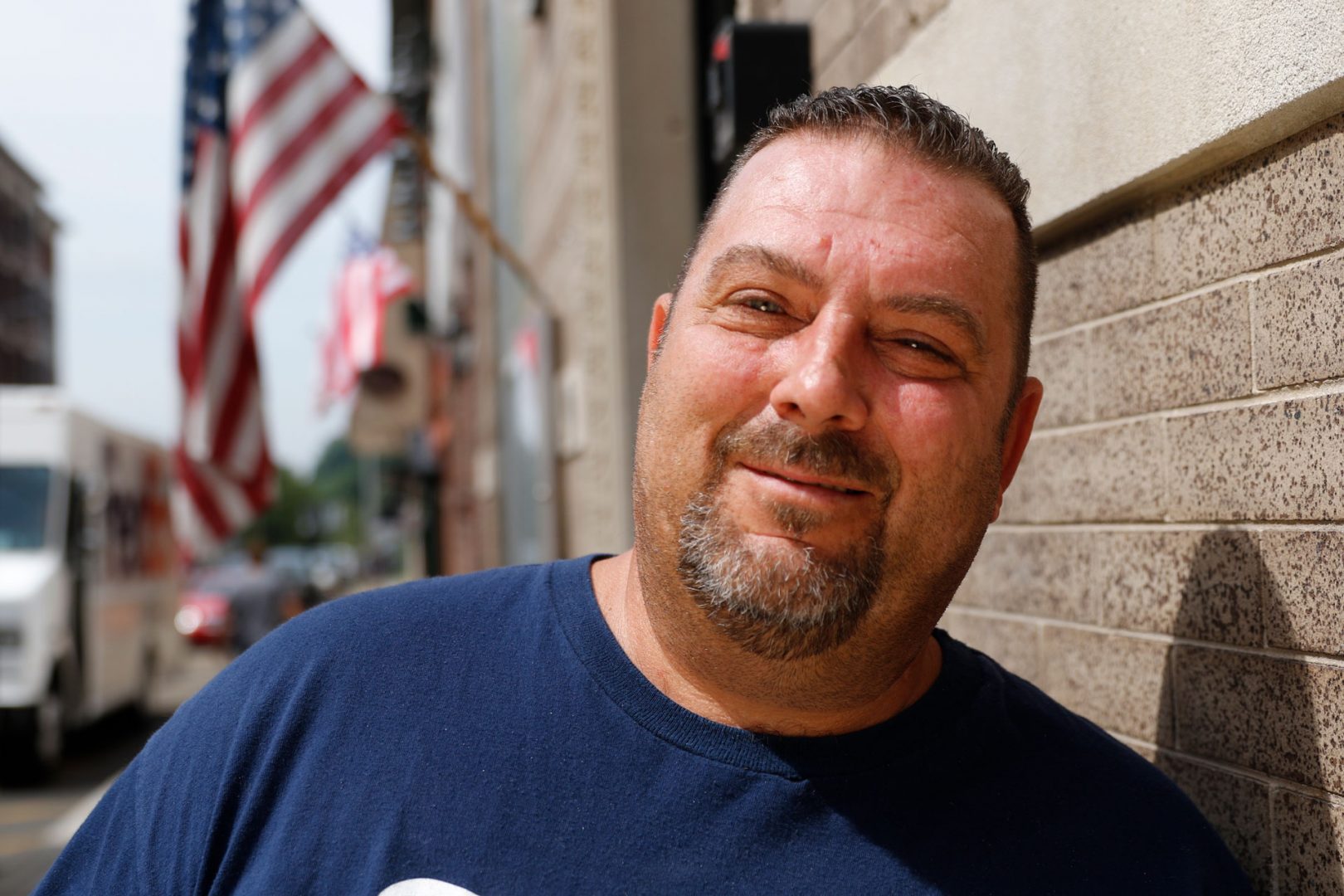 13 May

From Broken to Beautiful

"Without the Mission, I'd be dead."

Paul found salvation in the unlikeliest of places. After his drug use left him homeless and broke, he was standing on a train platform when he saw the phone number for the Mission. Paul decided to call because he had no place to stay, and that was when everything changed.

"I swore I would never use heroin or hard drugs like that, but after my mom passed away, I went off the deep end. I hurt everyone I ever loved and ruined everything. I got out of prison and was sick, tired and broken. I talked to a Mission intern and he said, 'Just come in to the Mission.'"

Paul found physical healing from a back injury that plagued him, but more importantly, he found spiritual healing at the Market Street Mission. He enrolled in the year-long Life Change Program and wholeheartedly committed to rebuilding his life on God's Word. Here, through your gifts, he was blessed with the essentials of safe shelter… nutritious meals… and everything he needed to feel comfortable and at home.

"My journey here has just been amazing. I hadn't talked to family or friends in over 10 years, but through the Mission, I got friends and family back, my grandchildren, my daughters."

Paul recently graduated from the program and is looking for transitional housing and a place to live. He hopes that someday he'll have the opportunity to work at the Mission so he can share his story with others and impart the wisdom he has gained.

This Christmas, as Paul celebrates Christ's birth, he'll also celebrate the joyous new life he found inside our doors… because of your kind compassion. "The mentors and the relationships that I've made through this place are unbelievable. The love, affection and caring that the Mission showed me, I'll never be able to repay."

"I came to the Mission and said, 'If you put me back out that door, I'm going to die.' Through the grace of God, they let me in and my heart was wide open from there."

To read the rest of this issue of Market Street Mission Messenger, click here.
Help other people like Paul…
Paul's story of hope and healing is inspiring. Our long-term recovery programs exist to help other men and women find healing. Will you provide this help to others?