21 Nov

Thanksgiving Dinner 2023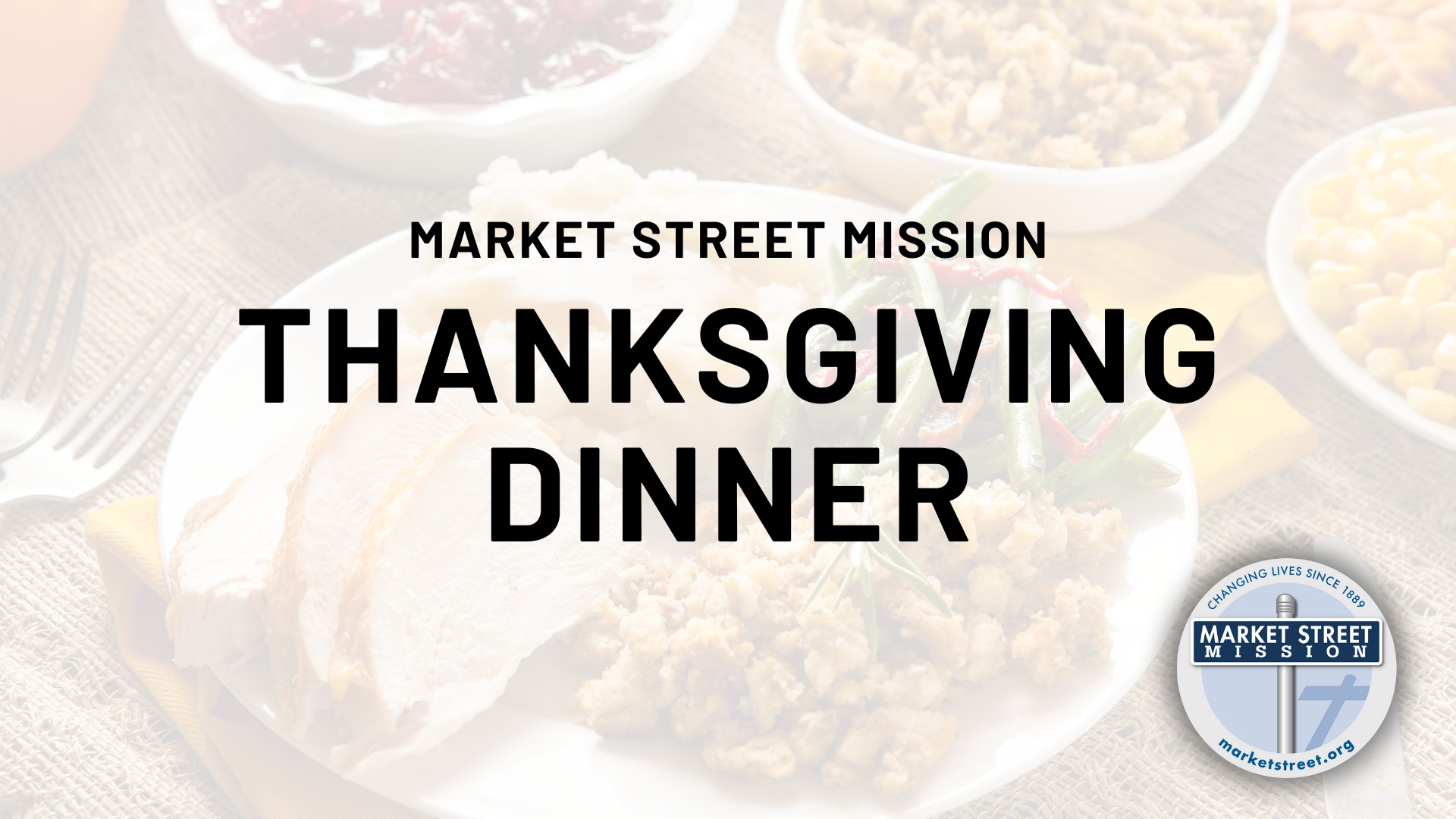 Thanksgiving Dinner 2023
Come celebrate Thanksgiving with us at the Mission! Our annual Thanksgiving Chapel service will be held at 3:00pm, and a delicious free turkey dinner with all the fixings will be served starting at 4:30pm. As always, dinner and chapel are open to the community!
We are so grateful to all our donors providing this meal, and to our volunteers who will spend their holiday here serving our Life Change Program residents and community guests.
On Thanksgiving, we transform our chapel into a festive restaurant setting for dinner, and volunteers serve our guests a special holiday meal. We love having the opportunity to celebrate together as a Mission family, and we have so much to be grateful for!
If anyone you know is looking for a community to share Thanksgiving dinner with, send them our way (9 Market Street in Morristown). We look forward to celebrating with everyone who comes to our doors.