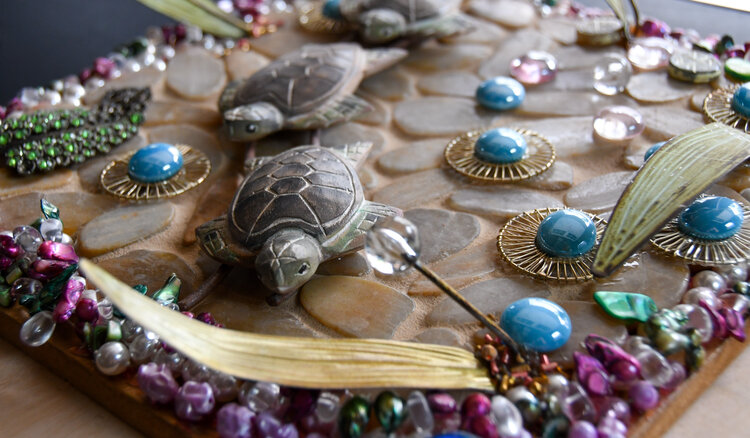 18 Mar

Local Artist Brings Donations To Life

Every day, customers from all over the tri-state area come to The Market Street Mission Thrift Store in search of some buried treasures among the wonderful donations that flow in from the local community. Mary Ledwith, who is a local artist from Summit, NJ, uses her talent to create some amazing art pieces from the various donations found at the Market Street Mission Thrift Store.

Mary is a regular visitor to our store and on any given day, you can find Mary perusing the store in search of jewelry, pottery, textiles and other various items to help craft her latest vision.  Mary received her Bachelor of Fine Arts Degree at Virginia Commonwealth University in Richmond, Virginia and her early work experience as a Park Ranger with the National Park Service has inspired her abstract art of gardens and landscapes.
Check out some of the amazing pieces Mary has created recently with some interesting finds found from our store!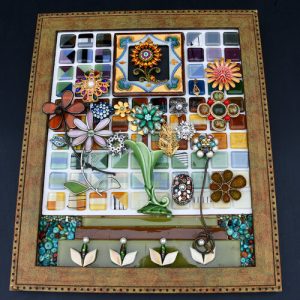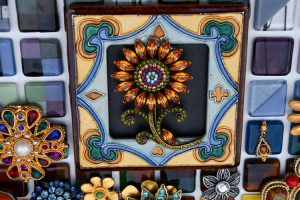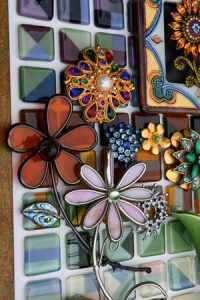 "Every little detail has the potential to be art"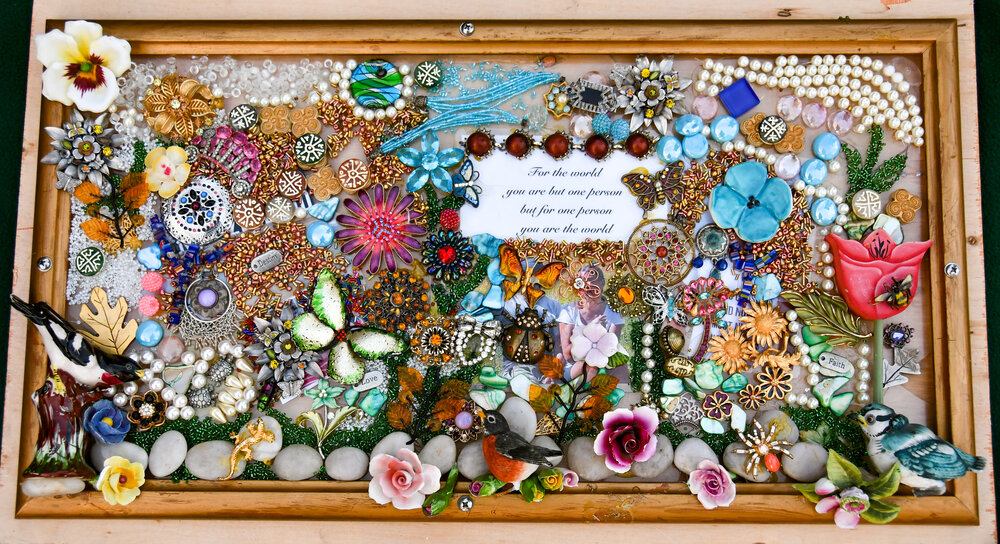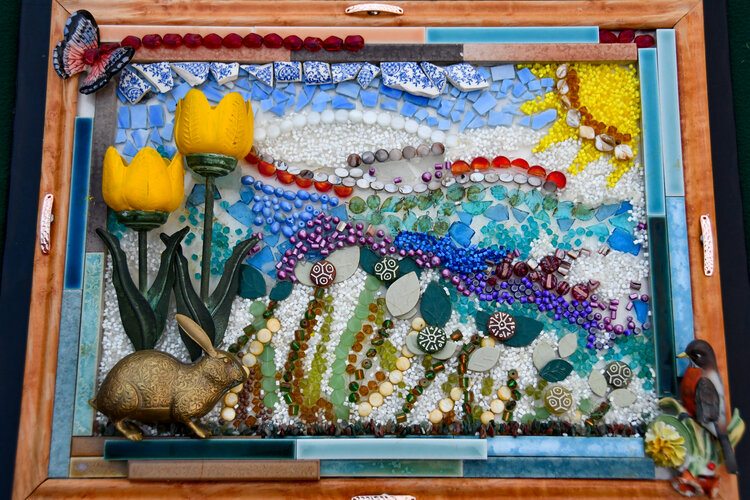 It is always a pleasure to see Mary at our store as she searches for inspiration for her upcoming work.  Mary turns her visions into a reality.  The staff at the store always wonders what her "finds" will turn into next as her imagination runs wild with ideas.   Thank you Mary for sharing your creations with us and we look forward to seeing you the next time you stop in!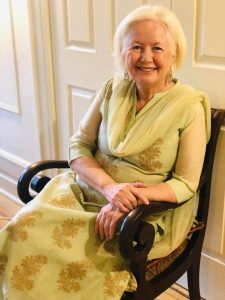 "Thank you for all the support the Mission has given me to continue to do my art with the costume jewelry pieces I have discovered there. In the past 15 years I have seen men come thru the program and what a difference it has made in their lives. I call many a friend. You are definitely doing God's work."  Mary Ledwith
Come check out our store and see what you can find to brighten up your living space!  We are always amazed in the quality donations we get every day that bring so much joy to others.   Every dollar you spend goes directly to fund our various programs at the Market Street Mission.  We are eternally grateful for all of the community's generosity of donations and purchases!
  If you want to see more of Mary's work visit her site at: